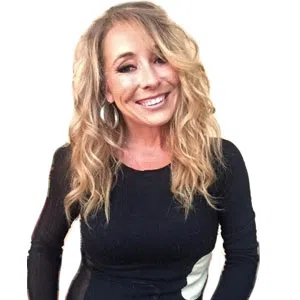 SUZY BURGE
Weekdays 10am-2pm
Sponsored by:  Eyewear Experts
When not on air, you'll no doubt find Suzy at a rodeo or auction somewhere in Central Alberta.
When there's severe weather, she'll be there to keep you up to date on all kinds of conditions!  Suzy's been Central Alberta's forecaster for a decade, first with RDTV and now with Global Calgary.
In addition to her world of radio and weather, she produced and hosted a half hour live afternoon program that covered a variety of topics. One of the most memorable moments was when she dared to take the cameras with her while she went skydiving and wing-walking.
She found hosting infomercials to be fun and interesting. In addition, she co-produced and hosted Stampede Central, a live collective effort that kept fans across the country up to date with the Calgary Stampede. It was always the best 10 day run!
There are just some of the organizations that Suzy has been involved with: Humane Society and Animal Aid, Children's Hospital Telethons, Annual Easter Seals Telethon, Juvenile Diabetes Foundation, The Terry Fox Foundation, The Aids Committee, The Canadian Cancer Society, The Red Cross, Mission Services, Crime Stoppers and Police Services, Community Living, and a motivational speaker to young women entering high school. She sat on the National Board as a Director for the Thyroid Foundation of Canada. She is proud to have been recognized and awarded for her outstanding community involvement, but is even more proud of the countless volunteers that makes these services possible!