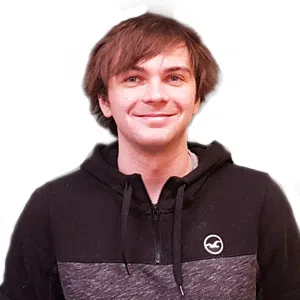 LUCA JAMES
Weekdays 2PM-7PM
Hey! I'm the "new guy" that'll be chatting with you weekday afternoons.
Born and raised in Edmonton, I've done some moving around the past couple years including Spedden (Alberta), Yorkton (Saskatchewan) and the land of dinosaurs Drumheller!
Have you ever seen a cat with 28 toes? My cat Mitts has two extra toes on each paw. She has HUGE mitts! My girlfriend and I also have another cat, Nova, but he's a jerk. 😉
If you want to chat about anything under the sun, give me a call, send me a tweet or find me on Facebook!